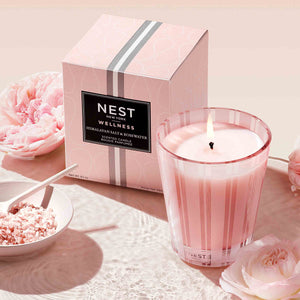 We are currently offering local pickup and local delivery ONLY. If you would like to inquire about shipping outside of the Baltimore area, please contact us at 410-532-7000 or info@antique-exchange.com.
Himalayan Salt and Rosewater Classic Candle
8.1oz
This Candle features a serene blend that leaves you feeling comforted and relaxed. It is meticulously crafted with a proprietary premium wax formulated so the candle burns cleanly and evenly as it infuses your space with exquisite scent.

Fragrance Family
Floral
Scent Type
Floral Fresh
Key Notes
Rosewater, Geranium, and Salted Amber