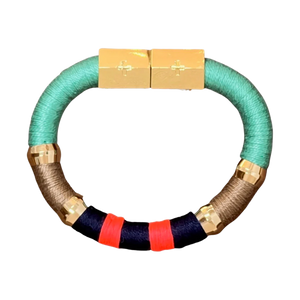 We are currently offering local pickup and local delivery ONLY. If you would like to inquire about shipping outside of the Baltimore area, please contact us at 410-532-7000 or info@antique-exchange.com.
Holst + Lee Bracelet
Pattern: Sex on The Beach
Handmade in Charleston, NC
Pearl cotton wrap, Gold Plate Brass and Magnetic Clasp.