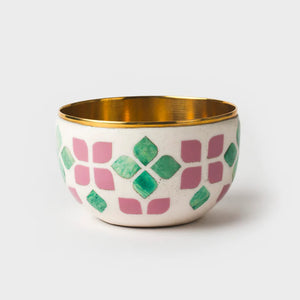 We are currently offering local pickup and local delivery ONLY. If you would like to inquire about shipping outside of the Baltimore area, please contact us at 410-532-7000 or info@antique-exchange.com.
Inlay mosaic/Brass bowl
Handcrafted in India by skilled artisans.
Mela Artisans belongs to the Fair Trade Federation and is committed to equitable and sustainable trade.
4"L x 4"W x 2.5"H