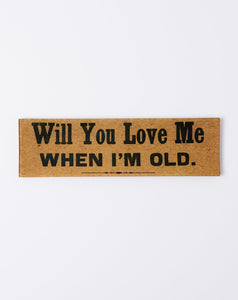 We are currently offering local pickup and local delivery ONLY. If you would like to inquire about shipping outside of the Baltimore area, please contact us at 410-532-7000 or info@antique-exchange.com.
John Derian Decoupage
"Will you love me when I'm old"

John Derian decoupage is handmade to order in their New York studio using reproduced imagery from John Derian's vast collection of antique and vintage prints. Trained artisans cut and collage designs onto handblown glass.
3.5 x 12" Rect. Tray